1. What Is Link Building?
Most people who are unfamiliar with SEO usually wonder what is link building. 
Link building for SEO involves acquiring links from other sites to your own site. 
Put simply, link building refers to getting other websites to link to your own website, to enhance its visibility and authority in SERPs.
Good links from other websites signal search engines that your site's content is relevant and valuable. Data from Ahrefs indicates that the more backlinks a web page has, the more search traffic it'll get from Google.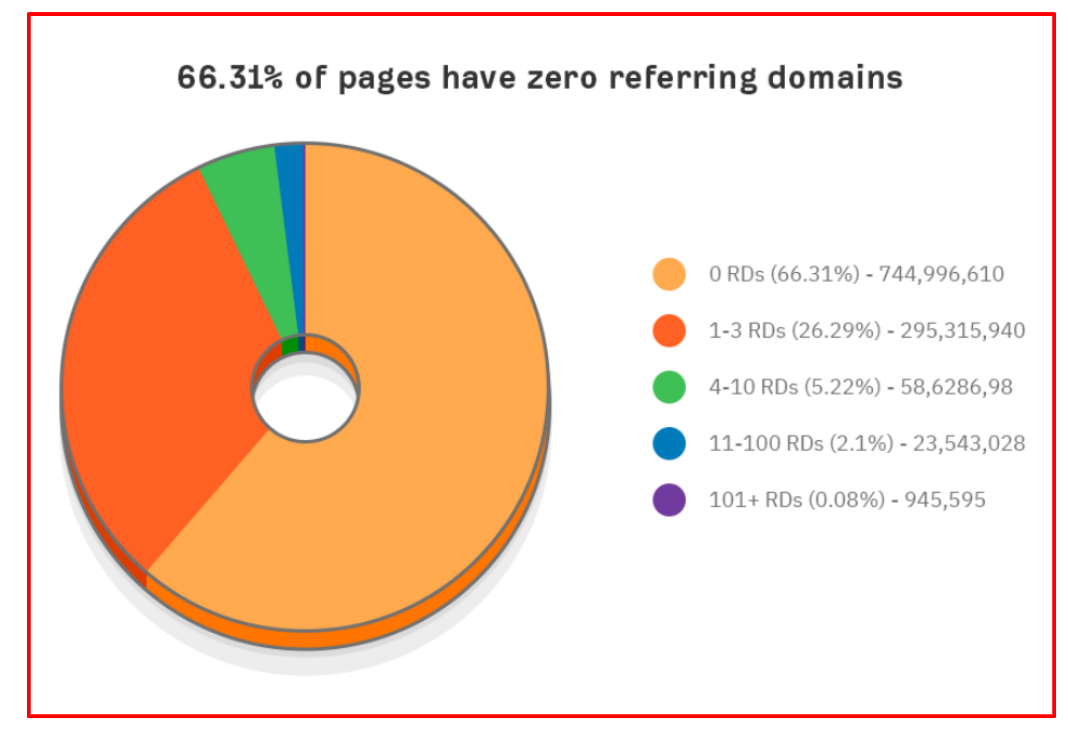 There are various link building approaches available, but the most common link building strategies are:  
Writing guest blogs

: Involves publishing high-quality content on websites in your niche, with internal links that direct users to your own site.

Dead link building:

entails identifying broken links on other pages and contacting the site owner to provide a link replacement to your content.

Resource link building

: Refers to creating high-quality and informative content on your site and contacting other site owners in your industry to suggest they link to it.

Link reclamation

: This link building strategy involves identifying your site mentions on other sites that don't backlink to you and contacting the site owner to request a link. 

Outreach

: This approach involves contacting other site owners in your niche to request a page link to your site through social channels or email. 
Link building should always be done organically instead of using spammy link building techniques like link farms or footer links.  
Google and other search engines prioritize their users' search quality and thus update their algorithms frequently to identify and penalize sites using manipulative link building tactics.
2. Importance of Link Building
Link building is a vital SEO aspect that improves a website's online visibility, ranking, and credibility. 
The links acquired usually signal to Google that other sites view your content as authoritative and valuable. 
According to Search Engine Land, backlinks are among Google's top two ranking factors. The quality and number of backlinks to your website also contribute to your site rankings. 
Sites with more backlinks — indicating higher link popularity are likely to rank well in SERPs than low-quality links. When other sites link to your content, it drives traffic from those websites, thus helping you reach a broader audience and attract new customers. 
Link building also increases your brand's awareness and visibility — linking your site to other relevant pages establishes your brand as an authority in your niche. 
Building links provides an excellent way to build relationships with other website owners and bloggers in your sector. 
Creating link-worthy content and promoting it to others helps you position yourself as an expert in your niche and potentially get new business or collaboration opportunities.
Building links from authoritative websites also help your site's overall domain authority — a metric that determines a website's credibility and strength over other web pages. 
When your page has high domain authority, you're more likely to rank well in search results.
Link outreaches can also drive referral traffic to the website. Referral traffic refers to visitors who come to your website from other websites rather than search portals. 
Referral traffic is valuable as it typically comes from individuals already interested in your content.
When you have more good links pointing to your site compared to your competitor, you stand a better chance of ranking higher in search, leading to more traffic.According to Backlinko, a web page that ranks first on Google's search results page has approximately 3.8 times more links than a linking page that ranks in positions two to ten.
Link building isn't a one-time thing; it's a continuous process that requires time, effort, and resources. 
Consequently, it's crucial to integrate link building into your overall search engine optimization strategy and an essential part of your continuous site maintenance and optimization efforts. 
3. Backlinks Vs. Link Building
Backlinks and link building are two different concepts but work together to help improve a website's ranking on search engine results pages (SERPs). 
Backlinks refer to any incoming link from another website that points back to your site. Link building is intentionally creating those links to increase website traffic and visibility. 
Backlinks are key for SEO because they show Google that your website is popular, relevant and trustworthy. However, a backlink alone isn't enough to rank your site higher on SERPs — it must be accompanied by effective link building. 
Link building involves creating relationships with other websites to create high-quality links that lead to more traffic and higher rankings on search engines. This is usually done by getting other websites in your industry to link to you or through content marketing initiatives like guest blogging. 
Link building can be time-consuming, but improving SERPs and website traffic is worth the effort. By creating relationships with other websites, consistently producing quality content and building backlinks, your website will benefit from increased visibility and higher rankings. 
The main difference between backlinks and link building is that backlinks are incoming links, while link building involves actively creating relationships to acquire those links. Both are important for SEO and should be used in tandem to create the best results. 
Backlinks are usually earned through successful link outreaches and offer short-term benefits like higher rankings on search results and increased traffic. According to Ahrefs, Google directs traffic to sites with more links.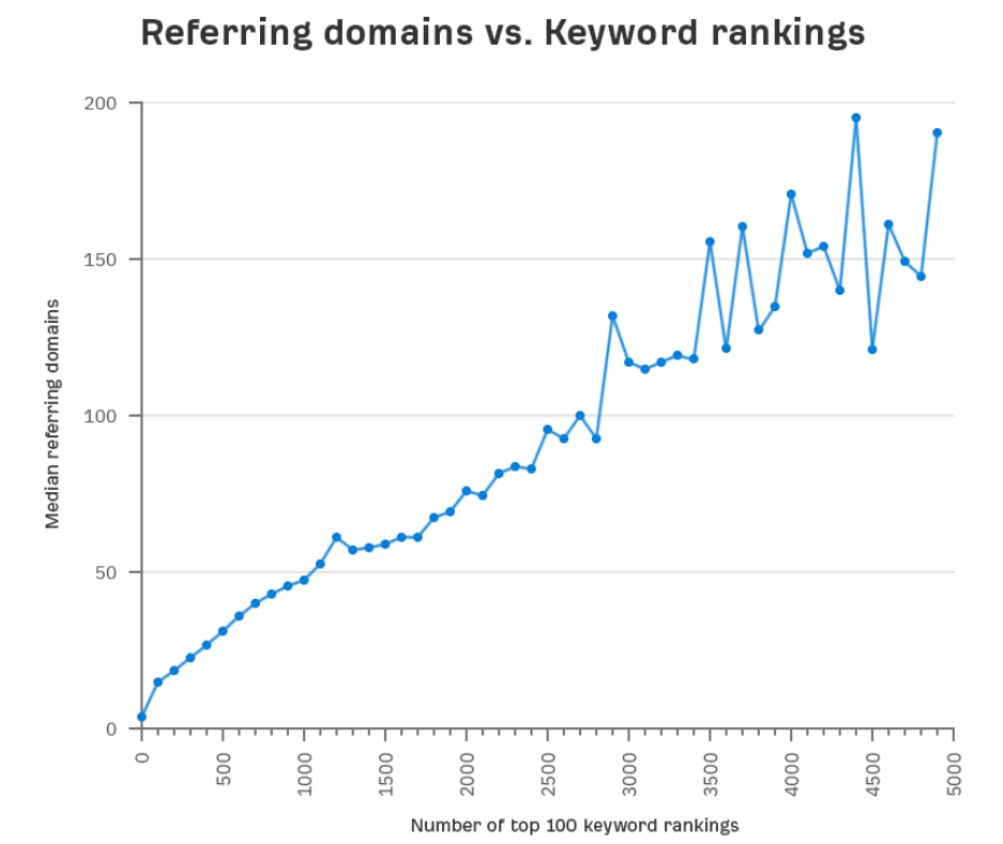 The bottom line is that a strong SEO strategy requires backlinks and effective link building tactics. Both need to be considered when creating an SEO-friendly website. With the right combination of backlinks and link building, your website will rank higher and increase traffic over time.
As much as backlinks contribute to a site's relevance and authority, not all links are equal. Few valuable links from authoritative external websites can be more valuable than low-quality links from spammy sites. 
4. Why Link Building Is the #1 Ranking Factor
Building links has become essential to a successful SEO strategy in today's digital world. Without good links, it can be challenging for a site to rank high in search results and generate organic traffic.
Consequently, businesses must prioritize building links for their digital marketing campaigns. 
Building links is one of the major ranking factors because it provides Google with valuable information about the relevance and quality of a website's content. When a web page links to another, it's essentially vouching for the site's content. 
This indicates to search portals that the linked-to website is a useful resource page for users.
Even though on-page SEO practices like internal link building, keyword research and optimization affect rankings, building links offer SEOs a way to enhance their visibility by acquiring high-quality links from other prominent websites.
However, building links isn't just about acquiring premium links; it's about building a strong, relevant, and authoritative online presence that reflects your site's distinct value proposition and niche expertise. 
5. Link Building Strategies
Creating effective link building strategies requires understanding what defines high-quality links and the tactics to acquire them. 
For a successful link building campaign, you must create valuable and sharable content while strengthening relationships with other webmasters to gain links. Remember to include tactics like internal linking in your strategy for maximum results.
Here are some of the most popular link building tactics to incorporate into your SEO strategy: 
1. Reviews and Mentions 
Reviews and mentions are popular link-earning strategies that can help improve a site's ranking and visibility.  Data from a recent study indicates that 80% of marketers believe that brand mentions impact search rankings. 

Reviews refer to feedback customers provide about a particular product or service. Reviews can assist organizations in building their business credibility, establish trust with prospective clients, and offer a chance to build links when the customer includes a link to the business's website in their review.

On the other hand, mentions are references through social channels, articles, or blog posts to a company or brand without necessarily linking to their website. 
Leveraging brand mentions and client reviews is an efficient way to build quality links to your site. 
You must first identify sites already mentioning your business using tools like Google Alert and then contact the owners and request them to add a backlink to your site. 
Lastly, create a testimonials page on your site and encourage your customers to leave reviews to enhance brand awareness and visibility. 
2. Collaboration with Opinion Leaders
Also known as influencer marketing, collaborating with opinion leaders is among the most popular link outreach strategies. It involves partnering with popular individuals to boost brand awareness and generate site search traffic. According to recent studies, 61% of consumers trust influencer recommendations. You must first identify relevant industry influencers through Google to leverage this approach.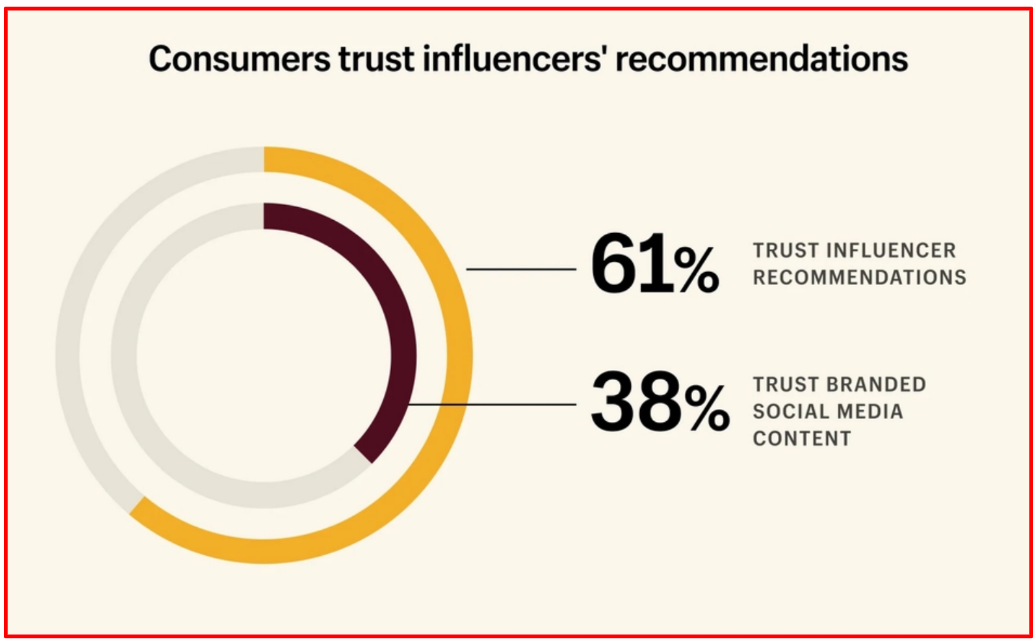 After identifying relevant influencers, contact them and propose a partnership involving anything from writing a guest post on their site or co-creating content like infographics or videos. 
When collaborating with an influencer, create premium quality content to maximize your collaboration's impact. 
It's essential to create valuable content that resonates with their audience.
Ensure the influencer you're collaborating with includes links pointing to your site when they create content. 
This will help drive traffic to the site resulting in improved rankings, and you'll also establish your web page's credibility and authority. 
3. Perform Broken Link Building
A broken link is an unhelpful hyperlink on a webpage that can no longer lead to its intended target due to the page's removal or alteration of its website address.
Users who click on the links are redirected to a 404 error page. Dead link building is an effective link building tactic because it allows a business to identify a dead link on other websites relevant to their niche and contact the site owner to suggest a replacement link to their content.
Identifying a dead link on a website can help you improve your visitor's experience, thus enhancing your site's rankings and visibility.
The replacement link will likely be valuable to the website owner and visitors. To perform dead link building, you can use tools such as Broken Link Checker to identify relevant websites in your industry with broken links.
Create replacement content with links to your site after identifying the links. Contact the site owner, inform them you've identified a broken link, and offer replacement content. Follow up to ensure they replace the content on their site. 
4. Try Link Reclamation
This involves using tools like Ahrefs to identify instances where your website is mentioned online but not linked to and then contacting the website owner to request a link. 
When the website owner adds a link pointing to your page in response to your reclamation request, it can lead to a quality page link that can enhance your rankings. 
This approach can also assist you in building relationships with other businesses that can open up backlink opportunities in the future. 
After you identify unlinked mentions, verify the mention's accuracy and relevance, then reach out to the site owner and request them to add a backlink to your site. 
5. Guest Blogging 
This link outreach strategy involves writing and publishing blog posts on another site relevant to your niche and linking to your site. 
Guest posting is among the most popular link building strategies as it offers businesses an effective way to build backlinks from high-quality websites, increase brand awareness, and drive traffic to the website.According to Referral Rock, 60% of bloggers post between one to five monthly guest posts.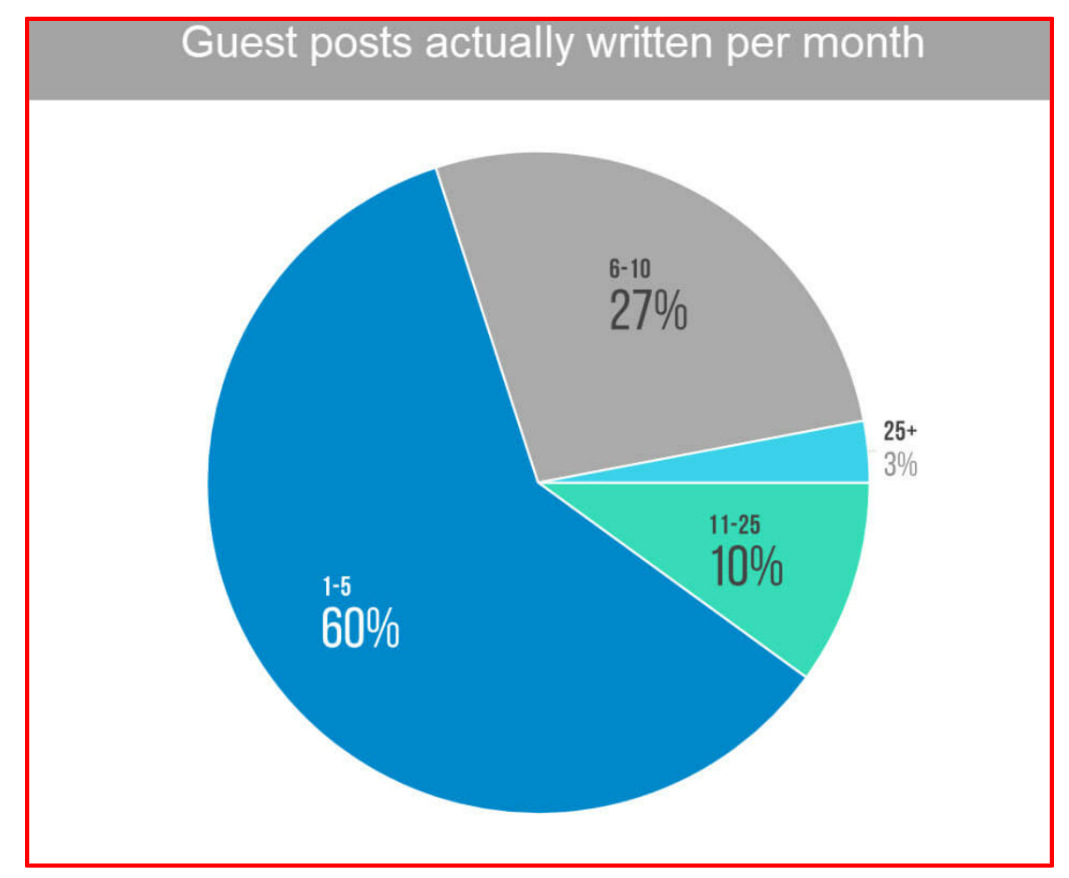 Creating valuable content for another website with a backlink to your page in the content helps establish you as an expert in your field. 
The first step to using this strategy is identifying a relevant site that accepts guest posts through keyword research. 
After identifying the prospective site, research its audience and content to ensure it's a good match. 
Pitch the guest post concept to the site owner and ensure it's personalized, well-written, and relevant to their audience. 
If the website owner accepts your pitch, ensure to add a bio with a backlink to your site. 
6. Unlinked Mentions
Unlinked mentions offer a fantastic chance to establish connections to your page and could include any reference in an article, blog post, or social media. Capitalizing on these lets you craft links that direct people towards your website.
To leverage this strategy, find instances where your website is mentioned online without a hyperlink, then determine its domain authority and relevance. 
Contact the site editor or owner and request them to add a link to your site. Identify links and the anchor text you'd like them to use to simplify this process. Follow up to ensure that the link is placed. 
7. Paid Promotion for "Linkable Assets."
Paid promotion for "linkable assets' involves promoting content pieces like a blog post, infographic, or video, to attract links from other pages. 
Paid promotions are done via paid advertising channels like social media or display ads to increase the content's reach and visibility. 
The strategy aims to create valuable and shareable content to help businesses attract links from other web pages and enhance their search rankings. 
The first step to using this approach is creating valuable content and then promoting it to a specific audience.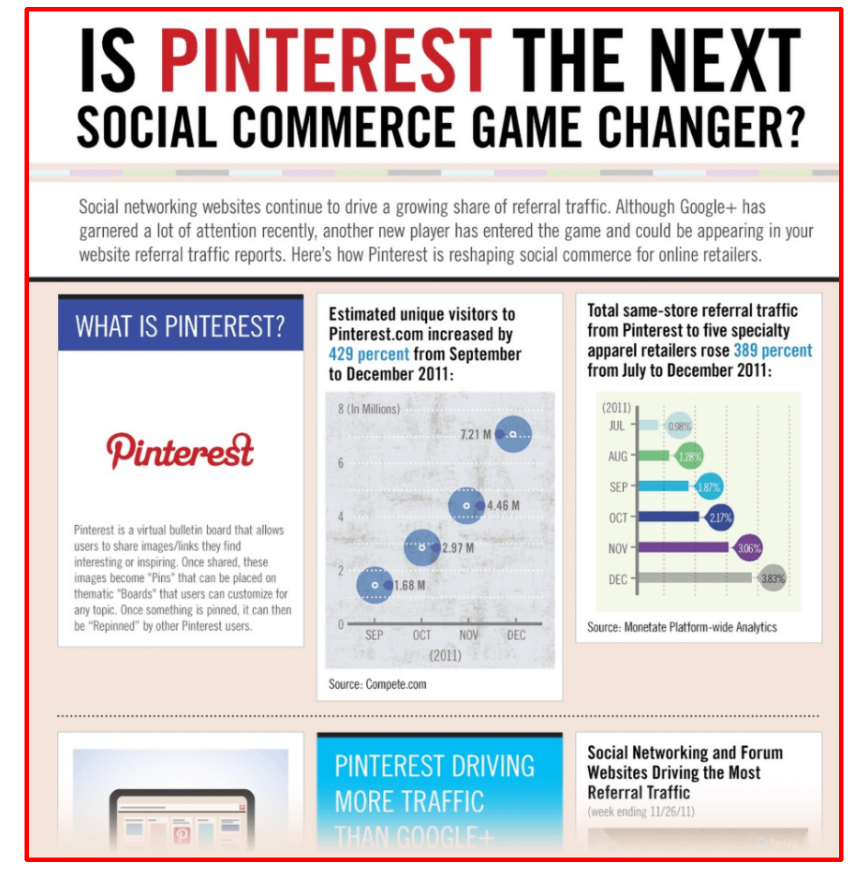 To increase reach and visibility, promote the content using different paid channels. Reach out to influencers and editors in your niche and encourage them to share your content.
Ensure you measure the effectiveness of the promotion efforts using tools like Google Analytics. 
When you acquire backlinks, build relationships with the identified sites and repeat the process constantly to get a steady stream of quality links to enhance your ranking over time. 
8. Resources and Links List Pages
Resources and links list pages provide links to external websites that an organization has found relevant to its target audience. These links are classified based on category or topic and may include internal and external resources.
A resources and links list page offers your website visitors value by curating resources that can provide them with information or help them with a task.
A resource page also helps establish the business as a trusted information source and a thought leader.
The resource page should include a blend of external and internal links and should be updated regularly so the links remain relevant and current. 
To leverage this tactic, identify your target audience and determine resources they'd consider relevant, then create a list. 
Contact other site owners in your niche through social media or email and request them to include your site in their list. 
9. Social Media Backlinks
Social media backlinks are links pointing to a website generated from social channels like Facebook, Twitter, Instagram, LinkedIn, etc.  
These links are created when users share your site's likes on their social media accounts. Social media backlinks can positively impact your site's rankings and overall visibility. 
Search engines view social media backlinks as a sign of trust and credibility. If your website has an abundance of social media backlinks, search engine algorithms see it as more legitimate and reliable.
Nevertheless, not all social media backlinks are created equal. Links from high-authority social media profiles are more valuable than links from low-authority pages. 
Sharing your content on social media allows you to reach a larger audience and encourage them to visit your website. It can also help you create relationships with website owners in your niche. 
10. Creating Infographics 
An infographic is a visual representation of data designed to be easily understood by the viewer. 
It typically includes graphics, charts, and other visual elements that make complex information digestible and engaging. Infographics can be an effective way to generate high-quality backlinks to your site. 
When you create an informative and visually appealing infographic, other site owners are likelier to share and link to it on their websites, blogs, and social media platforms.An astonishing 323% better performance is recorded when individuals follow instructions accompanied by text and illustrations than those simply using textual directions.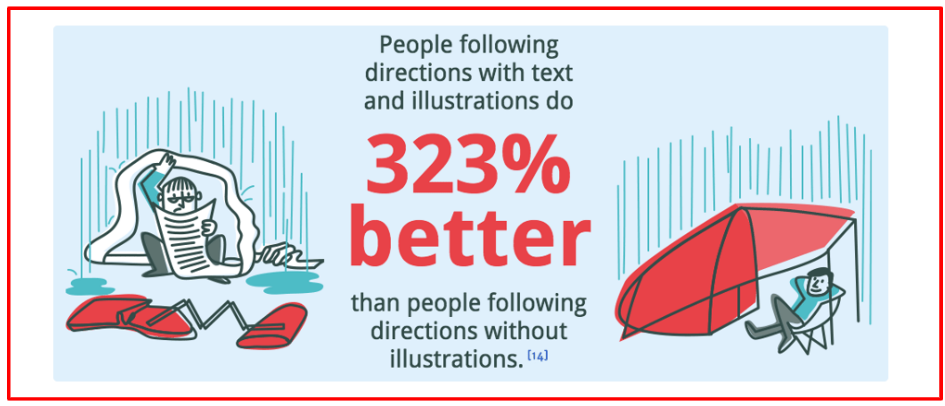 To create an effective strategy, you must create sharable and relevant infographics. Ensure you create creative infographics and promote their socials to attract site editors in your niche. 
11. Skyscraper Technique
This link building technique involves finding existing high-quality and popular content in your niche and creating even better content on the same topic. The idea is to make your content more comprehensive, up-to-date, and visually appealing. 
The skyscraper technique helps you generate high-quality external links to your page from reputable sources. 
When you create content that's better than existing content in your niche, you are more likely to attract attention from other site editors looking for high-quality content to link to on their sites.
To use this method, identify popular content in your niche using tools like Ahrefs or SEMrush. Create better quality content on the same topic, making it more visually appealing. 
Contact website owners linking to other websites covering a similar topic and inform them of your improved version.
12. Content Repurposing & Syndication
Content repurposing and syndication involve taking existing content from your website, repackaging it in a different format, and publishing it on other pages.
A report from Hubspot indicates that Google's algorithms are gradually shifting to images, videos, and podcasts.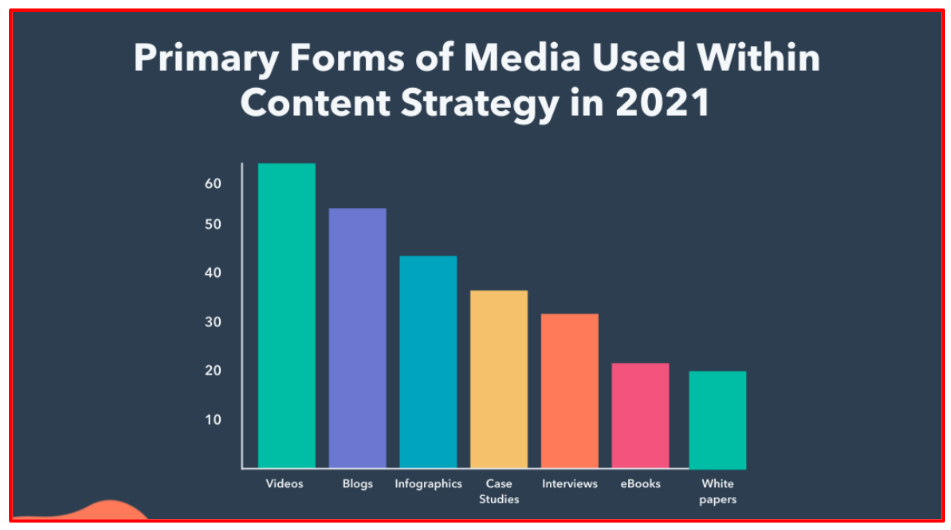 For instance, you can convert a blog into a video, infographic, podcast, or ebook and then publish it on different platforms. 
This strategy allows you to reach a broader audience and attract more traffic to the website.
When you publish your repurposed content on other sites, you can include links to your site that can help boost your website and drive more traffic. 
Repurposing and syndicating your content saves time and resources because you aren't starting from scratch.
To successfully incorporate this approach, first pinpoint which pieces of content are performing best on your website. Then transform the highest-generating articles into different forms and explore where you can distribute them while adding a backlink to the original piece from your site.
13. Replicating Competitor's Backlinks
This link-building strategy involves assessing your competitor's backlink profile, identifying the links they've earned, and reaching out to website owners to link to your content (which, in this case, should be far much better than what they are linking to). 
The first step in this approach involves identifying your competitors and then using a backlink analysis tool to analyze their backlink profiles. 
When assessing the backlinks, watch for likes from authoritative sites like industry blogs, news sites, and online publications.
Evaluate the quality of the backlinks, determine whether the linked pages are relevant, and the anchor text used in the links.
After recognizing the potential for backlinks, reach out to the corresponding websites and solicit a link. Then, keep track of your backlink profile and rankings to ensure you get value from all your hard work.
14. Use Reverse Image Search
This technique involves using an image to identify websites using your images without attribution. 
Start by Identifying high-quality images on your website and performing a reverse image search. 
Once you identify sites using the same images, check whether they linked back to your website.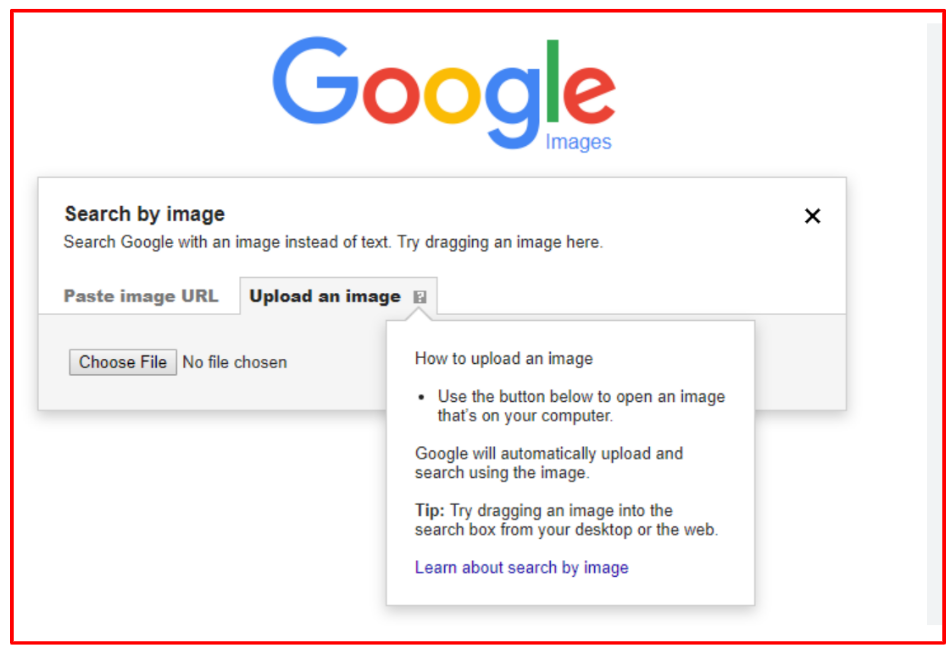 If you encounter sites without link attributes, don't hesitate to contact the site owner and request that a link be added from their page back to yours. To make it easier for them, provide them with your web page URL where they can find the image.
You can also share your images on image-sharing websites to increase their visibility and attract backlinks to your site. Visual content platforms, like Instagram or YouTube, can also help you to build links to your web page.
15. Use "Link Intersect"
Link intersect is used to identify websites linking to your competitors but not your website. This technique helps you find new opportunities to build links to your website and boost your rankings.
Identify the main competitors in your industry or niche using tools like Ahrefs and look for sites linking to their sites and not yours. Such sites are missed link opportunities that you use to acquire backlinks for your site. 
Contact the editors and request they add a link to your website. Once you've secured new backlinks, monitor them to ensure they aren't removed or changed.
6. Black Hat Link Building (and Google Penalties)
Black hat link building uses unethical and manipulative tactics to acquire backlinks to a website. These techniques violate Google's Webmaster Guidelines and can lead to severe penalties. 
Black hat link building tactics include:
Reciprocal Linking
Reciprocal linking was once one of the best link-building strategies until spammers found their way in, turning it into a black hat link-building tactic. 
The original idea of reciprocal linking was that SEOs could partner with other website owners to mutually benefit from links back and forth through editorial means, as Google had intended. 
And as you'd expect, one of the acceptable ways of link building was ruined when spammers started building spam pages and sending links to "trusted" websites to manipulate Google's systems and artificially boost search rankings. 
Link Farms
These sites provide links to other cash-for-links sites, which are often void of content and considered spam by Google. They come in many forms, such as basic directories or complex networks that imitate actual web communities.
Using link farms can result in severe consequences like bans from search results. 
Private Blog Networks (PBNs)
These are site networks created and maintained to manipulate page ranking. They usually consist of expired or abandoned domains with high amounts of authoritative links pointing to them.
Comment Spam
Content spamming is an unethical practice used to manipulate search engines and mislead users. This inappropriate strategy takes the form of keyword stuffing, duplicating content, and hiding text – all of which contribute to a low-quality experience that provides little value for readers.
7. What Makes a Good Backlink?
1. Authority
Authority is an indicator of a website's dependability and prestige. Links from esteemed websites are more precious than those from low-authority ones, making them well sought after by digital marketers.
Websites with older domains are generally viewed as more authoritative than newer ones as they've been around longer and have had time to build a reputation.
Search portals use complex algorithms to evaluate a website's authority, taking into account factors such as the number and quality of backlinks pointing to the site, the domains' history and age, and the content's overall relevance and quality.
Backlinks from high-authority websites can positively impact rankings since it signals to Google that the content on the linked-to website is reliable. Nevertheless, not all links have the same quality, and a link's quality is as crucial as its authority.
2. Placement
A link embedded in prominent locations, like within a well-written article's body or in a site's high-traffic section, is more valuable than links placed in less prominent locations, like a website's footer or sidebar.
This is because search portals are more likely to consider links placed within relevant content as a genuine endorsement of the linked-to website.
High-quality backlinks from content that is relevant to your website are immensely more valuable than links from irrelevant material. Furthermore, the anchor text used in constructing these connections also plays a vital role.
The context in which the backlink appears is essential; if it's within a relevant and informative article, its quality is higher than links placed within a low-quality page.
Links with an anchor text featuring your target keywords are more valuable than those with a generic anchor text. 
3. Nofollow vs. Dofollow
A dofollow backlink lets search platforms follow the link and pass authority from the linking page to the linked page. These links are valuable as they can improve your rankings and online visibility.
In contrast, nofollow backlinks are links instructing search sites not to follow the link and not to pass authority from the linking page to the linked page. 
These links are less valuable as they don't directly impact rankings or online visibility. Even though nofollow links don't directly affect rankings, they can still offer value in other ways. 
For instance, they can increase referral traffic to the website, which can help boost brand awareness and attract potential customers. Mix follow and nofollow backlinks as part of your overall content marketing strategy.
4. Relevance
Backlinks from sites related to your industry will always be more authoritative than random, irrelevant backlinks. Google uses relevance to determine a backlink's quality and usefulness — the more authoritative backlinks your site will have, the higher its rank. 
If a website or page links to your website and its content is relevant to your website's topic or industry, this indicates to search engines that your website is also likely to be relevant and helpful to users.
For instance, if you have a site that sells running shoes and receives a link from a blog focusing on running and fitness, this backlink is likely more valuable than a backlink from a website unrelated to your industry.
Besides the linking page's relevance, the anchor text should also be relevant and avoid over-optimization or spammy keywords.
5. Anchor Text
An anchor text is the visible, clickable text that appears as a hyperlink on a webpage, and it's an essential link attribute used to evaluate backlink quality. 
Ideally, the anchor text should be relevant to your website's content and contain keywords important to your digital marketing strategy. 
For instance, if a website sells organic coffee, a backlink with the anchor text "organic coffee" or "buy organic coffee" would be more beneficial than a backlink with the anchor text "click here".
Nevertheless, don't over-optimize the anchor text, as search engines view it as spamming and can result in penalties. Instead, focus on obtaining different anchor texts from high-quality, relevant pages.
6. Destination
A backlink is an essential element of search engine optimization, as it directs users to a pertinent and worthwhile page on your website. When creating a backlink, ensure that the destination page provides value while being relevant to the link. This ensures that customers remain engaged with your content and helps boost overall visibility in search results.
Google considers backlinks from reputable websites to be of higher quality than a backlink from spammy websites.
If your website is about cooking, a backlink directing users to a recipe page is more valuable than a backlink directing users to your homepage. Additionally, a link's destination can impact its context and relevance. 
If the backlink directs users to content that's relevant to it, the link's perceived value increases. 
8. Best Link Building Tools
1. Hunter.io — Email Finder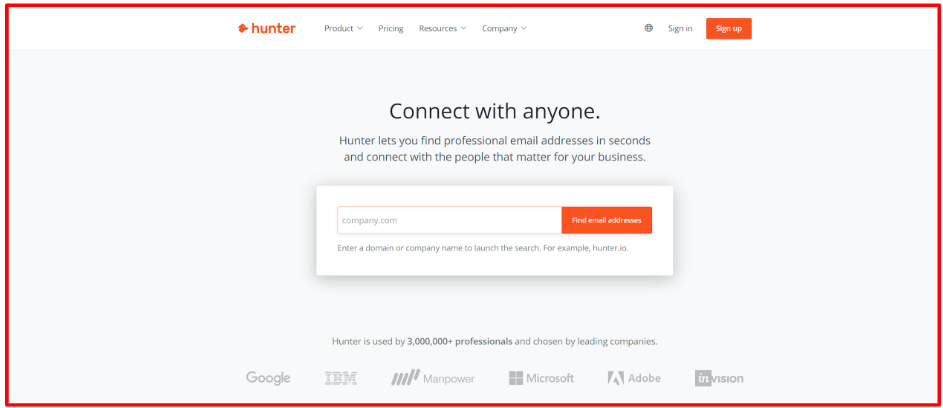 This email finder tool helps users to find and verify email addresses for various purposes. 
With Hunter.io, users can search for email addresses associated with a particular domain. The tool provides additional information about each email address, such as the user's name and job title.
Hunter.io is among the most popular link building resources because it helps users to find contact information for potential link outreach opportunities. 
By finding the email addresses of website owners, bloggers, and influencers in your niche, you can contact them directly to request backlinks or collaboration opportunities.
2. MixMax — Sequence Automation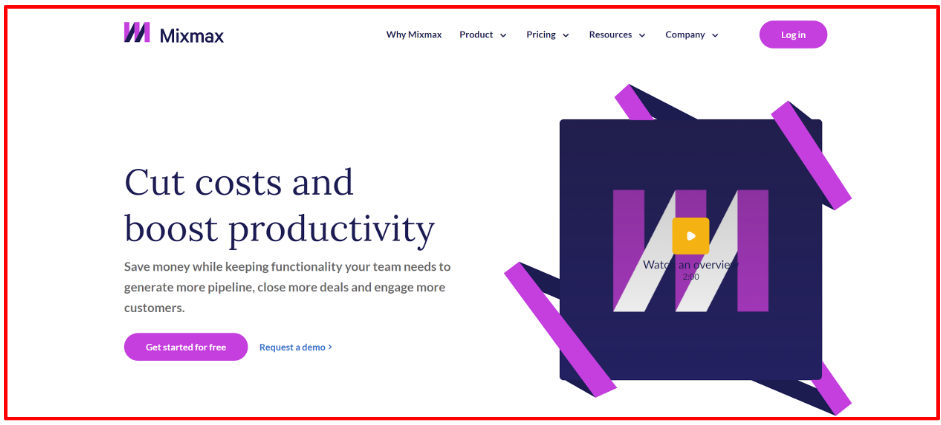 Streamline your link-building efforts with MixMax, an automated email outreach resource that allows you to generate numerous customized emails and send them out to potential connections.
This is an efficient way to improve your link outreach efforts since it lets you engage with prospects over time and build relationships. MixMax also provides link outreach insights as it tracks and assesses your email engagement. 
3. Ahrefs Content and Site Explorer — SEO Tool 

This all-in-one SEO tool offers various backlink acquisition and page link functionalities. Ahrefs Content and Site Explorer features are among its most popular features.
Ahrefs also has a comprehensive backlink database that allows users to search for backlinks by domain, a website link, or a specific keyword, making it easy to identify high-quality backlink opportunities and develop effective link earning strategies.

Ahrefs can also analyze and track your backlink's performance over time to ensure you're targeting your website's most effective and valuable backlinks.
4. Google Alerts — Tracker 

This free tool allows users to conduct specific keyword research on the web and get notified when new content that matches their search criteria is published.
Google Alerts also helps users monitor their website URLs, giving them an idea of where it's being mentioned. Users can then use this information to identify potential backlink acquisition opportunities. 
The tools also let users track their competitors and identify the link outreach opportunities that they are using.
9. Bottom Line
This guide to link building has highlighted how building links is a crucial part of any successful SEO strategy. 
Effective link building involves creating high-quality content, building relationships with relevant sites, and using various tools and techniques to find and acquire valuable backlinks.
You should always build links ethically to create value for your website and those you're linking to. Manipulative link building approaches can result in penalties from search engines that can damage your site's reputation.
To improve your website's rank and boost traffic, create high-quality content, incorporate internal link building into your SEO approach, and build relationships with relevant site editors in your niche.
Use the various link building resources outlined in this article to identify potential link building opportunities and track your progress. 
With a consistent and ethical link building approach, you can improve your website's visibility, authority, and, ultimately, its success.
improve your seo with links that really work
join 1,500+ SEO's who use rhino rank
Get Started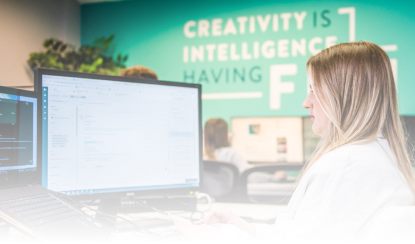 Join 1,500+ SEO's Who Use Our Link Building Service
Create an account