The Challenge
As of 2023, the FinTech industry is worth roughly $179 billion, and by 2028 this is predicted to increase to a staggering $492 billion. This means that the financial niche is one of the most competitive, and most lucrative, sectors to work in. But with so many start-ups and established businesses vying for the top spot on Google's search results and the attention of customers, how does a FinTech company stand out from the competition and drive valuable organic traffic to its website?
Link building is one of the most effective and cost-efficient ways to boost online visibility. However, despite having a modern website with a strong internal linking structure, our client, a new FinTech startup, was struggling to obtain authoritative inbound links. As a result, they had a very small backlink profile. This meant they were continuously ranking on pages three to five of Google's search engine results pages (SERPs), and were missing out on valuable website traffic. 
They had potential but just weren't seeing the results – until they partnered with Rhino Rank that is! At Rhino Rank, we specialise in building authoritative backlinks that drive real, tangible results. Our Curated Links and Guest Posts services are designed to drive authority and powerful relevancy signals for any niche, including the FinTech industry – empowering businesses to excel in the digital world.
The Solution
Recognizing the unique challenges associated with such a fast-paced nature of the FinTech industry, the first action our in-house team took was to conduct a website audit, current keyword ranking review and competitor keyword-gap analysis. They then proposed a solution that would not only improve the client's SERP rankings, but also enhance their online credibility and grow their revenue stream.
With a monthly budget of $3,400 dedicated to link building, we designed a comprehensive strategy that included:
Months 1 – 6: Curated Links to drive authority and link power
Curated Links Package 2 ($975)
Curated Links Package 3 ($1,425)

2x RD1000+ Curated Links ($400)
Packages 2 and 3 offer a wide range of links from different Referring Domain (RD) sources. With the majority of links being from medium-authority sites, we were able to maintain and grow an organic and natural backlink profile for our client. Therefore removing the risk of them being penalised by Google's PageRank algorithm. The additional RD1000+ Curated Links were then used to build backlinks from high-authority sites, delivering strong "link juice" and ensuring our client got the maximum value for money.
Months 7 – 12: Curated Links and Guest Posts for higher quality, long-term ranking results
Curated Links Package 4 ($1,900)

3x RD500+ Curated Links ($330)

3x RD1000+ Curated Links ($600)

3x DA30+ Guest Post ($360)
2x DA40+ Guest Post ($350)
2x DA50+ Guest Post ($500)
Increasing the volume and authority of Curated Links being built whilst simultaneously writing and publishing DA30+, DA40+ and DA50+ Guest Posts enabled us to develop a strategy that created an organic-looking backlink profile whilst also increasing the authority and power of each link we placed. These high-quality guest posts are one of the most effective ways to boost any website's topical relevancy signals and increase its search engine result page (SERP) rankings.
The Strategy
Given that FinTech is an extremely competitive and fast-paced niche, our link building strategy enabled the client to utilize the power of our unique Curated Links and bespoke Guest Post services to their full potential. 
Over a 12 month period, we executed a structured link building campaign, closely monitoring the results it generated and fine-tuning our niche-specific link placements as the months rolled on.
Our clients already ranked position 30-50 for several of their target keywords. Therefore, the first 6 months of the campaign were spent on improving their existing rankings by placing links with relevant anchor text into content that already existed, was indexed, and had amassed a powerful domain authority within Google's index over time. 
Once we had developed a strong backlink profile and saw that our client was making their way up the search engine rankings for their targeted keywords, we gradually increased the authority of the Curated Links we were placing and introduced Guest Posting. Our Guest Posting services enable our clients to publish their links alongside 750+ words of supplemental content that is directly relevant to their niche. In this case, each FinTech blog post was written by our UK-based in-house team of experts, before being reviewed by our Quality Assurance team and then placed on an authoritative third-party website. 
Our unwavering commitment to authentic, 100% genuine outreach is a key part of all Rhino Rank's link building strategies and is one of the many reasons we're trusted by over 1,500+ Marketing Agencies and SEO experts worldwide.
The Results
Ready to hear how our client's bespoke FinTech link building strategy performed?
Over a period of 12 months, our client experienced a remarkable 374% increase in organic traffic. This surge in traffic was a direct result of the improved SERP rankings, with the site now appearing on page one of Google for 16 of their 25 target keywords, and at the top of page two for the rest.  

However, the campaign's benefits extended beyond traffic numbers. This boost in website traffic also led to an increase in the number of qualified leads and new clients being onboarded, meaning that by the end of the 12 months, our FinTech client had seen an astonishing 65% revenue growth compared to the previous year.
With results like these, it is no surprise that the FinTech company has already purchased an additional 6 months' worth of Curated Links and Guest Posts in order to further enhance its online visibility and drive even more organic traffic to its website.
In conclusion, this case study demonstrates the power of strategic link building in driving traffic, increasing client numbers, and ultimately boosting revenue. It also emphasizes the importance of including link building as a long-term part of a company's marketing plan. At Rhino Rank, we are proud to be a part of our client's ongoing success story.
kickstart your link building campaign
Set up your strategy call with our experts
We'll

review your site, examine your chosen keywords, and assess your traffic

We'll

conduct an in-depth analysis of your competitor's backlink profile

Our expert will then support you in selecting

 the most powerful anchor text
Book your call
Article Contents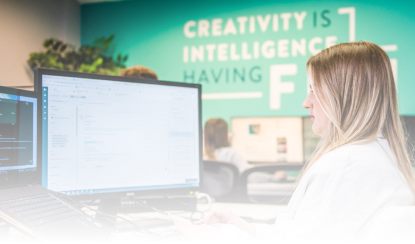 Join 1,500+ SEO's Who Use Our Link Building Service
Create an account