1. What is SEO — Search Engine Optimization?
SEO stands for search engine optimization, which means making your website appear higher on the search results list so more people can find it.
The primary aim of SEO is to improve a website's ranking in search engine results pages (SERPs), thus increasing visibility, credibility, and organic traffic. Search engine optimization can also help websites target specific keywords and phrases relevant to their business, products, or services.
2. How SEO Works
Search engine optimization may seem like a daunting and ever-evolving process. Still, it's simply a matter of recognizing how search engines function and modifying your website to improve its visibility in searches. 
In this section, we will explore the three primary components that constitute SEO:
Spiders and Crawling
Search engines use spiders or crawlers – automated programs that scan and catalog website content. These spiders crawl the web, following links from one page to another and gathering information about each page they visit.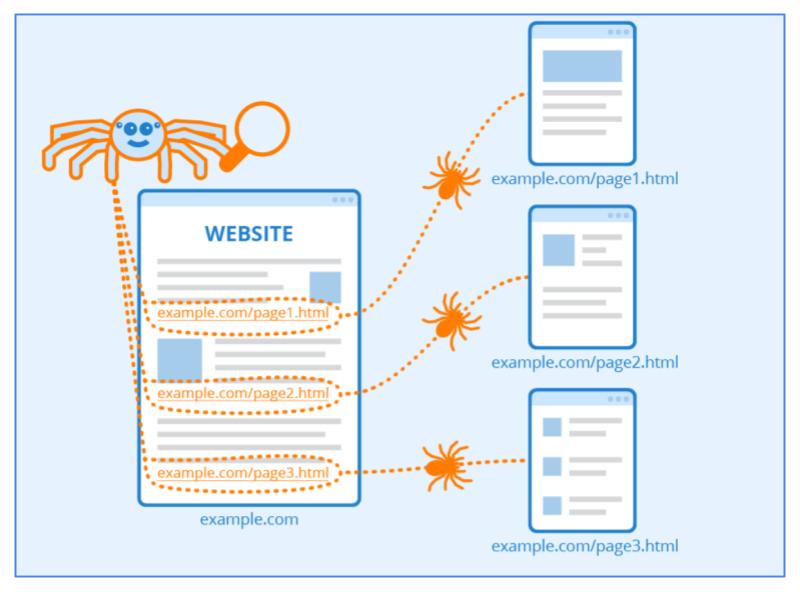 The information collected is used to create an index of the web.
Mobile Indexing
As the number of people using the internet from their phones continues to rise, search engines have adjusted their ranking algorithms to favor mobile-friendly sites.
In the age of mobile-friendly webpages, desktop and smartphone users must have a pleasant experience navigating your website. 
Responsive design ensures your site is indexed in organic search results so you can acquire more visitors. Don't miss out on valuable traffic – optimize for both desktops and smartphones!
Ordering and Ranking of Search Results 
After a website has been indexed, the search engine evaluates the site's usefulness and relevance to users — this is where ranking factors come into play. 
Search engines evaluate a website's content, structure, links, etc., using sophisticated search engine algorithms to rank the site accordingly. They then give higher search rankings to websites they deem more relevant and helpful.
3. Why is SEO So Important?
Website search engine optimization is becoming increasingly vital in today's digital age when most firms maintain an online presence. Key reasons why this is so crucial include the following: 
Increased Website Traffic:
Search engine optimization can significantly improve your website's visibility in SERPs, resulting in a higher number of clicks and more organic search traffic. Recent studies have revealed that over 90% of users only click on websites on the first page of search results; conversely, just 6% visit sites on the second page or beyond.
Improved User Experience:
Enhancing your website's SEO means making it more navigable and user-friendly for human visitors. This simple yet effective method will boost the chances of search engines locating and ranking your site higher in their results. 
Increased Return on Investment (ROI): 
SEO's long-term effects on search rankings can boost a company's return on investment for years. In comparison, paid advertising often necessitates continuous investment to sustain traffic and lead generation. 
With SEO, you may enjoy the results of enhanced search exposure and traffic even after the initial optimization work has been completed. This gives a better return on your investment and creates a more reliable and sustainable stream of visitors and potential customers.
Increased Brand Credibility and Awareness:
Your brand's visibility and reputation with your demographic will improve if it appears higher in SERPs. Consumers are likelier to visit and become loyal to brands that rank higher in search engine results pages.
Competitive Advantage:
SEO helps your company stand out by raising its position in search engine results pages. Higher rankings is associated with increased brand awareness, which in turn enhances conversion rates and income. 
Ensure your website and content are optimized for the appropriate keywords to attract customers actively seeking your products or services. 
4. SEO Vs. SEM Vs. PPC
SEO may be a crucial element of digital marketing, yet other tactics must be considered. Popular alternatives include SEM (Search Engine Marketing) and PPC (Pay-Per-Click) campaigns that amplify your online visibility.
Search engine marketing is a form of digital marketing that uses paid ads to appear higher in SERPs, including paid search ads, display ads, and remarketing ads. SEM can be a more effective content marketing strategy for businesses looking for immediate results with a budget to invest in paid advertising.
Pay-Per-Click (PPC) is a type of paid advertising that charges you for each click on your ad. This includes search ads, display ads, and social media promotions. If your budget allows it, investing in PPC can efficiently bring targeted prospects directly to your website!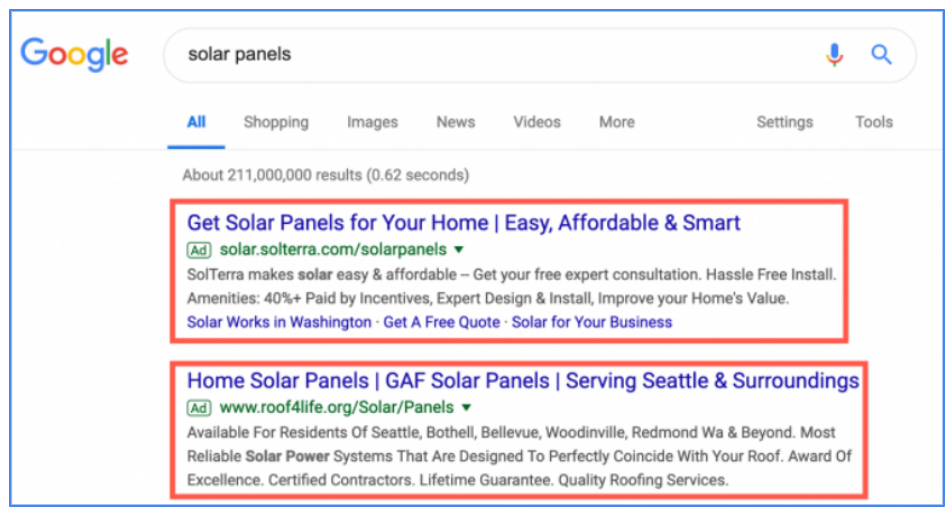 Differences between SEM and PPC:
SEM includes paid and organic results, while PPC only includes paid search results.

With SEM, you pay for ad impressions, while with PPC, you pay for clicks.

SEM can take longer to see results, while PPC yields more immediate results.
In a nutshell, SEM is an effective strategy for businesses with a limited budget, while PPC can be more effective for businesses with a larger budget.
5. Local Vs. National Vs. International SEO
Knowing who you're trying to reach and where you do business are essential for a successful SEO campaign. Here are the three types of SEO to consider:
1. Local SEO 
Local SEO focuses on optimizing your website and online presence to appear in organic search results for local searches. This includes queries like "coffee shops near me" that specify a physical place. 
Businesses such as restaurants, retailers, and service providers who rely on local clients should prioritize local SEO.
2. National SEO 
As the name implies, national SEO focuses on improving your website's visibility in response to user searches nationwide. It includes searches unrelated to a specific geographic location, such as "best pizza delivery." 
Businesses with a national footprint and an interest in expanding their customer base should prioritize national SEO.
3. International SEO 
International SEO is the practice of enhancing a website's visibility in international rankings. It includes searches not tied to a specific language or country, such as "best travel destinations." 
Companies with international operations or a focus on global expansion would do well to invest in international SEO.
It's worth noting that each type of SEO employs different techniques and tactics. For example, local SEO may include optimizing your Google My Business listing, while international SEO may involve translating your website content into multiple languages.
Companies that care about their organic search traffic and online presence should understand the differences between SEO tactics aimed at a local, national, and worldwide audience. 
6. SEO Basics
Now that you understand the significance of SEO and how it works, let's explore practical tactics to execute an effective strategy. You'll find comprehensive yet simple guidance on optimizing your website or profile for increased visibility in search engine results pages.
1. Keyword Research
Keyword research is a crucial component of any successful SEO strategy. It is the process of determining search intent and the terms people enter into search engines like Google while looking for the goods and services you offer. 
You can boost your traffic, leads, and sales by learning and using these SEO phrases.
Finding Keyword Ideas: 
It's not easy to think of new, relevant keyword combinations, but there are various paths you can take to find new options. First, consider what terms your ideal client may use to search for a company like yours. 
It's also a good idea to examine your competitors' websites and search terms to see if there are any keywords you've overlooked.
Another method is to use keyword research tools like Google Keyword Planner, Ahrefs, SEMrush, and Moz. You may use these to research potential new keywords, determine how popular they are, how much competition there is, and how difficult it is to rank for specific terms.
Analyzing Keywords:
After compiling a list of possible keywords, evaluate each for its relevance and potential impact on your search rankings. 
When deciding which keywords to target, you should consider key indicators such as search volume, competition level, and complexity. Utilize the helpful tools mentioned above to assist with this analysis for optimal success.
How to Target Keywords:
When you optimize your website and content for specific keywords, you are "targeting" those keywords. This includes optimizing your website's meta tag and title tag, creating high-quality content and landing pages that include the target keywords, and building high-quality backlinks.
Prioritizing Keywords:
Not all keywords are created equal — some will have more search volume, competition, and potential impact on your search engine rankings than others. Therefore, prioritize your target keywords according to relevance and potential impact. 
And remember to also prioritize your efforts based on the number of searches, level of competition, and overall difficulty of each phrase you find using SEO tools.
Keyword Research Tools: 
You can research keywords using various tools, such as Google Keyword Planner, Ahrefs, SEMrush, and Moz.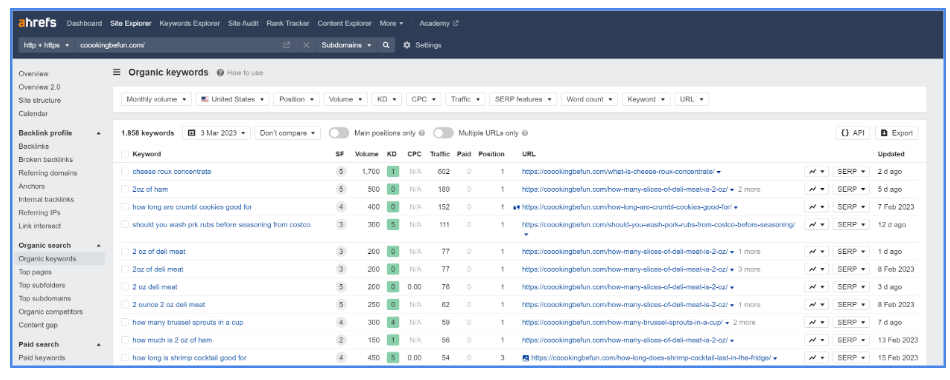 Use them to research potential new keywords and determine their search volume, competition, and difficulty. They can also help monitor your rankings for each keyword on Google analytics. 
You can use multiple keyword research tools to get the whole picture of the keyword options available to you and how they affect your website rankings.
2. On-Site SEO
Effective on page SEO is crucial to improve the visibility of your website on SERPs and organic search traffic. It helps you create content that ranks high on Google and other search engines. Here are the different aspects of on page optimization that you need to focus on to improve your website's google search rankings:
Content Optimization:
The success of your website in search engine results pages hinges mainly on the quality of the material you've created for it. This means content optimization should involve creating relevant, high-quality, engaging material for your target keywords.
This involves conducting thorough keyword research, identifying high-value target keywords, and creating content designed to rank well on search engine results pages.
Publishing New Content Regularly:
Maintaining your website's relevance and engagement with your target audience requires consistently publishing new, relevant material. 
Work on Improving User Experience (UX):
User experience (UX) optimization is making changes to a website's navigation, layout, and design to provide visitors with a satisfying and productive experience.
This involves optimizing your website's loading speed, making it mobile-friendly, and editing the content to make it more readable and interesting.
3. Off-Page SEO — Link Building 
Link building involves acquiring backlinks from other websites to your site. The greater the quantity and quality of relevant backlinks pointing to your site, the more reputable it will be and the higher it will rank in search engine results. 
Here are some off page factors to keep in mind: 
Observe the E-E-A-T Google Rule: It's crucial to remember the E-E-A-T (Experience, Expertise, Authoritativeness, and Trustworthiness) Google rule when engaging in link building. According to Google, the E-E-A-T Rule reinforces that websites with elevated expertise, authority, and trustworthiness are preferred in their specific niches.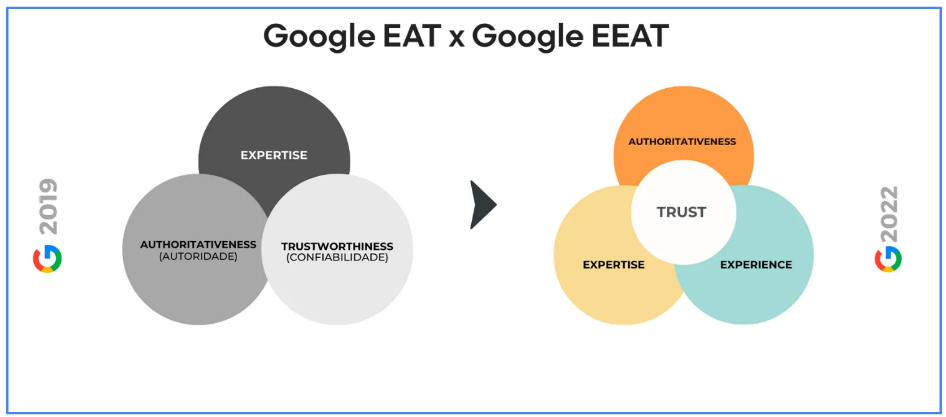 Experience

– The content creator must have real-world or first-hand experience with the written subject matter. For instance, if someone writes and publishes an article on health, they should have some medical background. 

Expertise

– It would be best to ensure that the websites linking to your site are knowledgeable and have expertise in your industry. It's crucial to partner with authoritative sites that consistently produce engaging material that reflects well on your company.

Authoritativeness

– Authoritative websites are often considered reliable sources of information. Links from authoritative sources help establish trust with your target audience and boost conversions.
Trustworthiness – It's essential to ensure your site is trustworthy and secure. Trustworthy websites include all the standard features, such as an SSL certificate, a privacy policy, terms and conditions, and an actual location. Ensuring your site is secure and trustworthy can increase the chances of acquiring backlinks from reputable sites.
Overall, link building is an ongoing process that requires time and effort. For optimal results, it's important to prioritize quality over quantity while building your backlink profile.
4. Social Media Sharing
Social media is no longer just an excellent option for SEO – it's an absolute necessity. Social media sharing can increase your website's visibility and engagement while driving organic search traffic to new heights. It's one of the smartest strategies out there!
By sharing your work on social media, you can start building a web of backlinks, which should signal search engines that your content is valuable and deserves to be near the top of their results page. This way, you'll maximize your chances of being seen by potential customers and partners!
Here are some suggestions for optimizing social media sharing for search engine results:
Choose the Right Social Media Platforms:
Determining your business's best social media platform requires thoughtful consideration of its specific audience, content type, and objectives. Each platform offers unique strengths and weaknesses, so choosing wisely is essential to maximize success.
For instance, LinkedIn is a better platform for B2B content, whereas Instagram is ideal for visual content.
Optimize Your Social Media Profiles:
When someone visits your social media account, they will first see your profile. You should, therefore, improve your profile by including relevant keywords, a descriptive bio, and a clickable link to your website. This makes it easier for people to find your website and learn more about your business.
Share Your Content Regularly:
Your social media marketing efforts will not be successful if you post your material once and then forget about it.
You must publish your material regularly and consistently to expand your audience and keep your name in people's minds. However, refrain from spamming your followers with the same content repeatedly. 
Instead, create different versions of the same content and share it at different times.
Encourage Social Sharing:
Asking for shares is an excellent approach to increasing your social media reach. Add sharing buttons to your site, include a call to action in your material, or launch a social media campaign to get people talking about your writing.
Monitor Your Social Media Metrics:
If you want to know how well your material is doing on social media and how you can improve it, check the stats behind it regularly.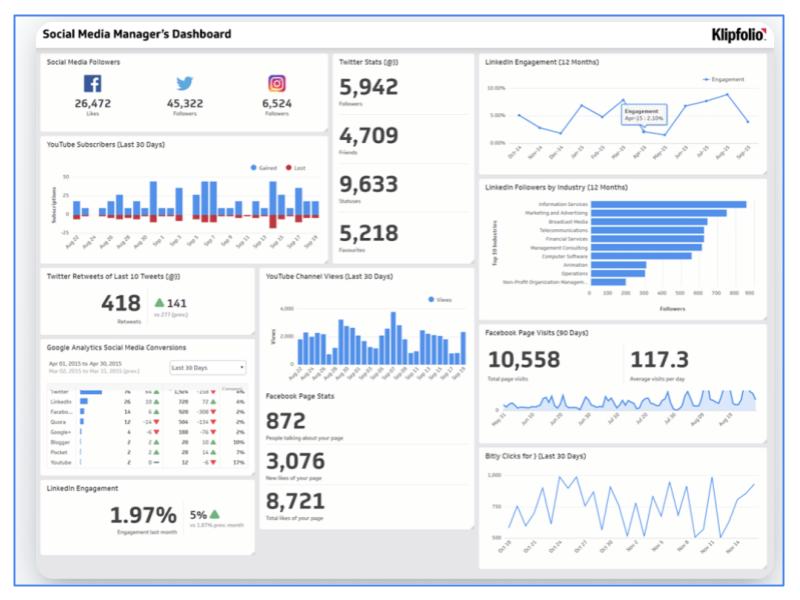 Determine what is successful and what needs more work by analyzing data like reach, engagement, shares, and click-through rates.
7. Technical SEO
Technical SEO is used to improve a website's technical aspects to improve its organic search traffic. It includes various off page and on page optimization techniques that help search engines crawl and index your website effectively.
Page Experience Signals:
Page experience signals are a set of metrics that Google uses to evaluate the overall user experience of a website. They include Core Web Vitals, mobile-friendliness, HTTPS, interstitials, and safe browsing.
Core Web Vitals:
Core Web Vitals are a set of specific ranking factors that Google uses to measure a web page's loading speed, interactivity, and visual stability.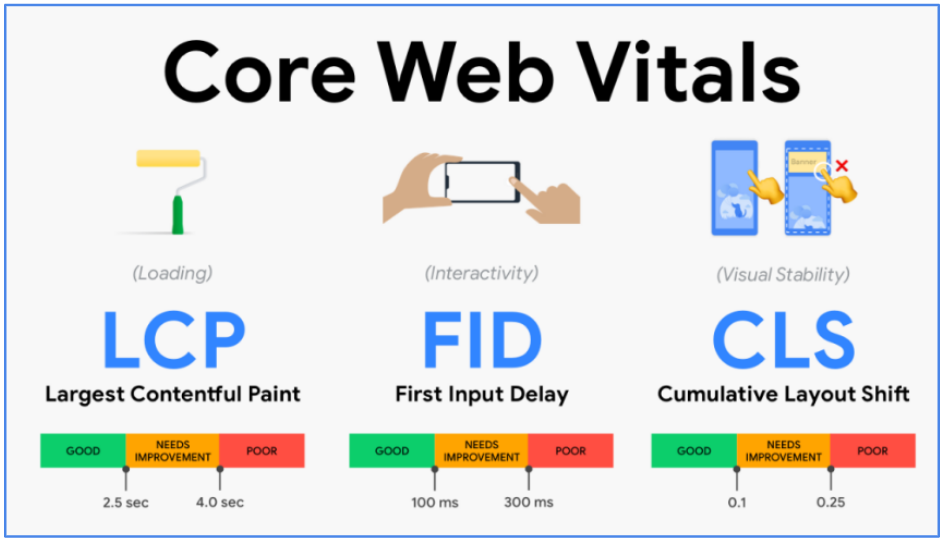 These factors include First Input Delay, Cumulative Layout Shift, and Largest Contentful Paint. You can monitor these metrics on google search console. 
HTTPS:
Hypertext Transfer Protocol Secure, or HTTPS for short, is a more secure variant of the standard Hypertext Transfer Protocol (HTTP) web servers and browsers use to exchange information. Using HTTPS helps preserve user privacy and the security of your website.
Mobile-Friendliness:
In today's world, where more and more people access the internet via their mobile devices, your site must be mobile-friendly. A mobile-friendly website is one that can be swiftly loaded on a mobile device and has been optimized for use on smaller screens.
You can also monitor these metrics on the Google search console. 
Interstitials:
Interstitials are pop-up ads that appear between page loads and can disrupt the user experience. Google and other search engines penalize sites that force users to interact with intrusive pop-ups or other forms of advertising.
Add Schema Markup:
Schema markup is a code you add to your website to help search engines discover and understand the relevant content on your web pages. It provides additional context about the content and helps search engines display more relevant organic results to users.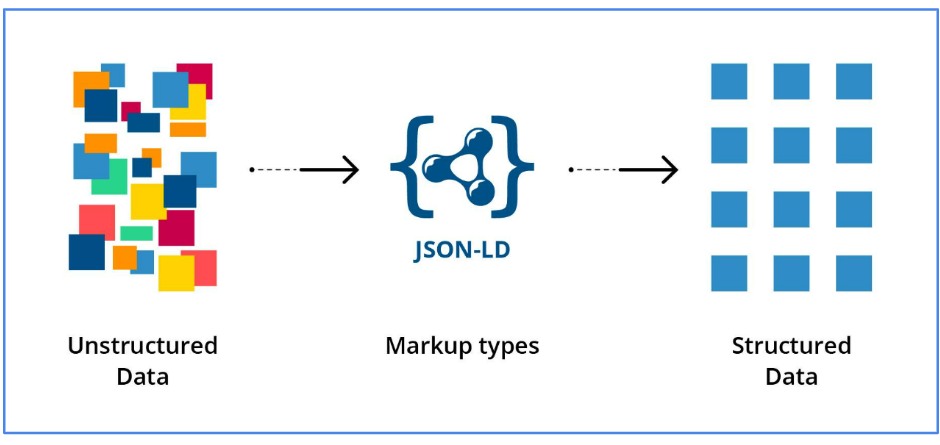 Add Internal Links:
Unlike external links, internal links point from one page on your website to another page on the same website. Including internal links helps crawlers learn your site's hierarchy and discover the connections between pages.
Reclaim Lost Links:
Broken links on a website can harm its authority & reputation and cause it to lose valuable backlinks. 
Finding and restoring broken links helps to maintain a good search engine ranking and a user-friendly website. 
This is crucial because it maintains the reliability of your website and keeps people from leaving because of error messages. 
Robots Directives:
Robots directives are essential in controlling how search engines access and index your website. You can use robots directives to prevent search engines from indexing specific pages on your site (such as login pages or pages with sensitive information). 
You can also use them to ensure that important site pages are indexed and ranked correctly. 
It's essential to have a solid understanding of robots directives and how to implement them correctly to avoid accidentally blocking important pages or allowing sensitive information to be indexed.
Canonicalization:
Canonicalization is an important aspect of technical SEO that helps to avoid issues with duplicate content. Search engines can have trouble recognizing which page version on a website is the most relevant when several copies of that page may lead to a decrease in rankings. 
Canonicalization involves selecting the preferred version of a URL and indicating this preference to search engines using canonical tags. 
This helps website owners to ensure that search engines index the correct version of their pages and avoid any negative impact on their rankings. 
Robots.txt:
Robots.txt is a file that you add to your website's root directory to tell search engines which pages of your website to crawl and index. It is used to prevent search engines from crawling certain pages of your website.
While you can use a Robots.txt file to prevent certain pages from being indexed by search engines, it is not a failsafe method for securing private data and should not be used.

You should also check that the wrong pages are blocked and that the rest of the site can be indexed and ranked properly.
A Robots.txt file is a potent part of any good SEO strategy, but it needs to be handled with caution and proper expertise.
8. White Hat vs. Black Hat SEO
SEO has evolved over the years, and there are now different techniques to improve a website's search engine rankings. Two primary methods are white hat SEO and black hat SEO. While both techniques aim to improve a website's ranking, their approach and methods differ.
White hat SEO refers to the ethical techniques used to improve a website's search engine ranking. It follows the guidelines set by search engines and focuses on providing high-quality content and a positive user experience. White hat SEO techniques include keyword research, content optimization, building high-quality backlinks, and improving website loading speed.
Black hat SEO practices are those which are designed to manipulate the search engine rankings of a website. These dubious tactics, such as cloaking, keyword stuffing, link spamming, and purchasing low grade, mainpulative backlinks, deliberately breach search engine regulations and guidelines to deceive the system – all for higher-ranking results.
Differences Between White Hat and Black Hat 
The primary differences between white and black hat SEO are the techniques and the ethical implications. 
White hat SEO focuses on ethical techniques that provide long-term benefits, while black hat SEO uses unethical techniques that can lead to penalties and negatively impacts a website's reputation.
White hat SEO:
Follows search engine guidelines

Focuses on providing high-quality content, and a positive user experience

Builds high-quality backlinks naturally

Takes a long-term approach to SEO
Black hat SEO:
Violates search engine guidelines

Focuses on tricking search engines

Uses unethical techniques like keyword stuffing, cloaking, and link spamming

It provides short-term benefits and can lead to penalties and a negative impact on a website's reputation
Verdict: Which is Better?
While black hat SEO techniques may provide short-term benefits, they are not sustainable and can lead to penalties or getting banned from search engine rankings. 
On the other hand, white-hat SEO strategies require more time to bear fruit but ultimately yield superior long-term results and an enhanced user experience.
Therefore, white-hat SEO is better for improving a website's search engine ranking.
9. How to Create SEO Content
Finding the right balance between reader value and SEO is a constant challenge when creating SEO content.
Luckily, you can stick to a few fundamental guidelines to guarantee that both groups will receive your work well. The following are some considerations to bear in mind:
Find a Proven Topic:
Before you commence writing, selecting a subject matter that will elicit interest from your target audience is paramount. Utilize SEO tools to uncover ideas related to your niche and those consistently in demand.
Analyze the Searcher's Intent:
Once you've settled on a topic, learn what people who search for keywords related to that topic are interested in. Use Google and other search engines to see what types of results are currently ranking for your target keyword and analyze their content.
Be Wary of Your Expertise:
While having a certain level of expertise in your topic is important, it's also essential not to make assumptions about what your readers already know. Explain concepts in simple terms and avoid technical jargon as much as possible.
Cover Your Topic Fully

:
Make sure to cover your topic in-depth and provide readers with everything they need to know. This can include providing statistics, case studies, and other relevant data.
Make it Unique — No Copycat Content

:
Avoid copying content from other sources, as this can hurt your credibility with readers and search engines. Instead, strive to create content and make it unique by adding your own perspective and insights. 
You can use a content management system or guest posting to streamline the process and create relevant content. 
Revise and Make Your Writing Tight — Simple, Clear, and Concise:
Finally, before publishing your content, take the time to revise and edit your writing. Ensure your sentences are clear, your grammar is correct, and your content is easy to read and understand.
10. Wrapping it Up
Having gleaned an abundance of knowledge on how search engines rank websites and how to secure more online traffic for your business, you must now be wondering what your next move should be. 
So let us guide you in this step — take action! By optimally utilizing the information we have provided, capitalize on it to help maximize visibility and propel yourself forward with success. Meanwhile, here are some key takeaways:
Optimizing websites is crucial for businesses looking to improve online visibility and attract organic traffic.

Keyword research is an essential aspect of SEO, as it helps you understand what your target audience is searching for and how to optimize your content accordingly.

On-site SEO involves optimizing your website's content and user experience to make it more appealing to search engines and organic traffic.

Off-page SEO, particularly link building, effectively boosts your website's authority and improves its search engine ranking.

Technical SEO involves optimizing your website's structure and code to ensure it is easily crawlable and indexable by search engines.

White hat SEO techniques are ethical and sustainable, while black hat SEO techniques are frowned upon and can result in penalties from search engines.

When creating SEO content, focus on providing value to your audience and addressing their search queries and concerns.
As you embark on your SEO journey, remember to stay up-to-date on best practices and algorithm updates and always prioritize the user experience. Good luck!
improve your seo with links that really work
join 1,500+ SEO's who use rhino rank
Get Started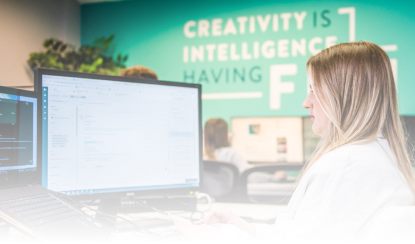 Join 1,500+ SEO's Who Use Our Link Building Service
Create an account