The Challenge
The software as a service (SaaS) sector is notoriously competitive and extremely saturated. So, it's pretty common for SaaS websites to struggle to reach the top of the search engine page rankings (SERPs). Our client was no exception.
Despite their best efforts, our client, an up-and-coming SaaS company in the United States, was struggling to get their website to appear on page one of SERPs for their target keywords. This meant that they were missing out on valuable organic traffic, which carried with it the potential to increase leads and sales. They needed a solution that would not only improve their search engine rankings but also enhance their online visibility and credibility.
They had potential but just weren't seeing the results – that's where we come in! At Rhino Rank, we specialise in link building for SaaS companies. Our backlink services enable you to stay one step ahead of the competition, providing relevant, high-quality, software-specific backlinks.
The Solution
The first action our in-house team took was to conduct a website review and current keyword analysis. They also completed a thorough analysis of their competitor's backlinks to identify additional keywords and phrases that should be prioritized in the anchor text used for future backlinks.
As the client was new to the world of digital marketing and had not yet dedicated time to building a backlink portfolio, we allocated the entire monthly budget to our Curated Links service. We agreed on this approach with our client as this link building method is undeniably effective when it comes to driving link authority and link equity to a new website.
With a monthly budget of $5,000 dedicated to our Curated Links service, we devised a comprehensive link building strategy aimed at increasing ranked keywords and augmenting organic traffic.
Our Curated Links strategy included the following:
Curated Links Package 5 ($3,400)
3x RD1000+ Curated Links ($600)
Package 5 is currently our largest and most comprehensive Curated Links package, and includes the creation of 49 tailored links. By having so many link placements at our disposal, we were able to strategically place each link based on its Referring Domain (RD) score, ensuring we created a natural and well-rounded backlink profile.
In addition to this package, we selected additional RD1000+ links as they enable us to construct the most powerful backlinks using the most topical and impactful keyword anchor text.
The Strategy
Our strategy harnessed the full potential of our unique Curated Links service.
Unlike conventional link building methods, our Curated Links service involves placing backlinks within pre-existing, high-authority content that aligns with the client's industry. This approach has several key advantages:
Authoritative Links: These links drive substantial link authority and link equity as they utilize content that already exists and has amassed authority within Google's index.
Contextual Relevance: Our team will always find the most suitable donor post/page for your link, ensuring that the backlinks are contextually relevant and thereby maximizing their SEO impact.
100% Manual Outreach: Our commitment to manual and genuine outreach means every link we place appears as natural and organic as possible.
Supported By Industry Leading Tools: We use Majestic to measure Referring Domains (RD) for every site we place a link with, ensuring we only deliver genuine and powerful links.
Affordable: Our Curated Link packages work on a volume-based model, with low-profit margins and an 8% pre-built package discount, meaning our clients benefit from cost-effective digital marketing solutions.
What sets Rhino Rank apart from other link building companies is our unwavering commitment to our core principles of quality, innovation, and expertise. Not only that but, as with any company that wants to thrive in the digital landscape, we are committed to continuous learning and adaptation. This approach ensures we stay ahead of industry trends and continue to deliver cutting-edge solutions tailored to each client's unique needs.
The Results
Despite the client having only used our Curated Links service for 3 months, we have already seen some exceptional results.
As you can see below, the site has already seen its organic traffic increase by 183%, with the number of referring domains increasing by 90%.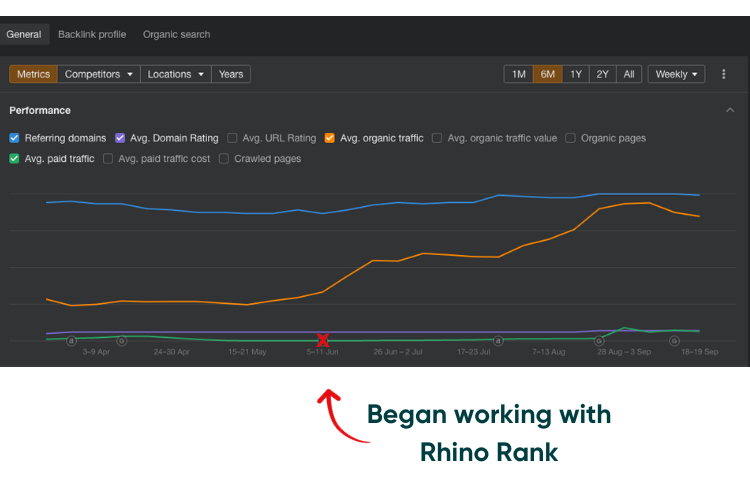 But that's not all. One of our client's key objectives when they first partnered with Rhino Rank was to increase their brand visibility and get on page one of Google's search results for their chosen keywords. And that's exactly what they have done. We are thrilled to announce that their page one rankings have increased by 245%, with the number of position 1-3 keywords seeing an extraordinary improvement – up 680%!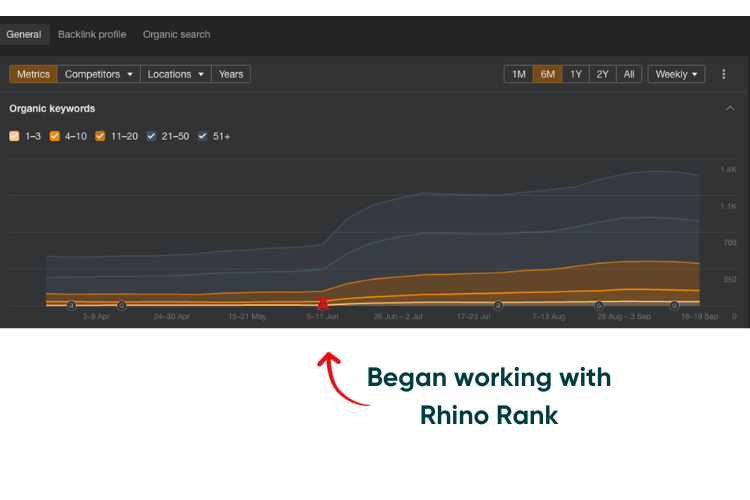 As you can see, by following a strategic plan, you can get some pretty impressive results in a short period of time.
In conclusion, this case study demonstrates the power of strategic link building in driving organic traffic and boosting keyword rankings, both of which will have an undeniable impact on the number of leads and sales a business generates. At Rhino Rank, we are proud to be a part of our client's ongoing success story, offering them tailored SaaS link building solutions that really do work.
kickstart your link building campaign
Set up your strategy call with our experts
We'll

review your website, examine your keywords, and assess your traffic

We'll

conduct a thorough analysis of your competitors backlinks

We'll ensure you select the most powerful anchor text
Book your call
Article Contents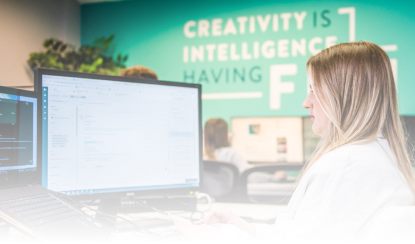 Join 1,500+ SEO's Who Use Our Link Building Service
Create an account