The Challenge
In the highly competitive field of law, digital marketing is crucial for staying ahead of the competition, and a good link building strategy is an essential part of achieving this goal. These days, law firms that fail to rank well on search engines, like Google, risk having poor brand visibility and losing valuable lead generation opportunities.
Despite their best efforts, our client, a respected corporate and commercial law firm, was struggling to improve their keyword rankings and as a result, which meant they were continuously missing out on much-needed website traffic. They knew that this had to change, and for that to happen they needed the support of a trusted link building agency who understood and had experience working within the legal industry. 
They therefore approached Rhino Rank with the goal of improving their search engine rankings and attracting more clients to their website. At Rhino Rank, we specialise in link building for lawyers and law firms. Our Curated Links and Guest Posts services are designed to drive contextual relevance and authority for any niche, including the legal industry, increasing visibility and creating a solid foundation for future growth.
The Solution
When developing the client's bespoke link building campaign, the Rhino Rank team conducted extensive analysis of our client's website traffic, keyword rankings, and existing link placements. The analysis revealed that the website already had a substantial number of referring domains, but the quality of these domains was not the best.
Our in-house team therefore proposed a solution that would utilize our most powerful Referring Domain (RD) Curated Links, which would be combined with our Guest Posts service to target established and authoritative sites with Domain Authorities (DA) between 30-50. 
With a monthly budget of $5,000 dedicated to link building, we designed a comprehensive strategy that included:
Curated Links to drive authority and link power
Curated Links Package 4 ($1,900)
6x RD1000+ Curated Links ($1,200)
Package 4 includes the creation of 30 custom links. By having so many links at our disposal, we were able to create a robust and organic backlink profile. We strategically utilised lower-grade links for branded and generic anchor texts, which enabled us to use the power of higher-performing RD500+ and additional RD1000+ links for keyword specific anchor text. This tried-and-tested approach gave us the best chance of success. 
Guest Posts for long-term ranking results
3x DA30+ Guest Post ($360)
3x DA40+ Guest Post ($525)
4x DA50+ Guest Post ($1,000)
Incorporating DA30+, DA40+ and DA50+ Guest Posts into our strategy allowed us to drive extremely powerful topical relevancy signals to the client's website, offering a rounded and comprehensive backlink strategy. These high-quality guest posts are one of the most effective ways to boost any site's search engine result page (SERP) rankings.
The Strategy
Given the legal industry's competitiveness, our strategy enabled the client to utilize the full potential of our unique Curated Links and tailored Guest Post services.
Over a 6 month period, we executed a complex link building campaign, closely monitoring the results it generated and fine-tuning our link placements as we went along. Here are some of the tactics we utilized in this campaign:
Identifying "easy win" keywords: This link building method involves putting a primary focus on the existing keywords in positions 4 to 30, as they are considered "easy win" keywords because they are already close to the top of the

search engine results pages (SERPs)

. Once we identify these keywords we can use them strategically in our backlink anchor text to improve a client's overall ranking.
Conducting competitor analysis: This link building strategy

involves comparing the client's performance and strategies with those of their closest industry competitors. We then use these findings to gain a deeper understanding of the competitive landscape and use this knowledge to refine our client's backing anchor text and placements to ensure long-term results. 
What sets Rhino Rank apart from other link building agencies is our commitment to manual and genuine outreach for all our link building. This ensures that every link appears as natural and organic as possible. Additionally, our in-house team of experts ensure every link building strategy meets our internal quality standards. This personal touch has played a significant role in why we earned the trust of over 1,500+ professionals worldwide.
The results, as shown below, speak for themselves.
The Results
Ready to hear how our law firm's link building strategy performed?
Prior to partnering with Rhino Rank, the client's organic traffic was hovering around the 350 mark. Now their website is receiving over 4,000 visitors per month. That's an organic traffic increase of over 1,043%!
But that's not all! By utilizing "easy win" keywords we were able to push topical and high-traffic keywords into the top 10, increasing page-one keyword rankings by 560%.
It's also important to note that the campaign's benefits extended beyond SEO metrics. This boost in website visibility and traffic also led to an increase in qualified leads, many of which converted into paying clients. This led the law firm to see 43% revenue growth compared to the previous period.
Given these outstanding results, it is no surprise that the law firm has decided to continue working with Rhino Rank, integrating link building as a permanent part of their company's SEO strategy and further developing their link building profile by investing in our Curated Link and Guest Post services. 
In conclusion, this case study demonstrates the power of strategic link building and guest post placement in driving organic traffic, boosting keyword rankings, and increasing leads for those in the legal industry. At Rhino Rank, we are proud to be a part of our client's ongoing success story and look forward to building a long-standing working relationship with them moving forward. 
KICKSTART YOUR LINK BUILDING CAMPAIGN TODAY
Schedule A Strategy Call With Our Experts
We'll conduct a detailed site audit, a comprehensive keyword assessment and analyse your website traffic
We'll carry out competitor research in order to identify new keyword opportunities and "easy wins"
Our in-house team will then help you select the most powerful and topical anchor text for your backlinks
Book your call
Article Contents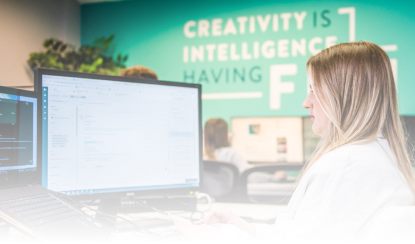 Join 1,500+ SEO's Who Use Our Link Building Service
Create an account