The Challenge
The Finance/Insurance industry is notoriously competitive, with countless businesses vying for the top spots on search engine results pages (SERPs). Our client was no exception. They were competing against a multitude of other businesses, many of which had larger marketing budgets and more established online presences.
Moreover, the complex nature of the Finance/Insurance industry made it even more challenging. The industry is filled with technical jargon and complex concepts that can be difficult for the average person to understand. This made it even more critical for our client to rank high on SERPs, where potential customers were likely to be looking for clear, concise, and reliable information.
Despite their best efforts, our client's website was not ranking as high as they would have liked on SERPs. This meant that they were missing out on valuable organic traffic, which could have led to increased leads and sales. They needed a solution that would not only improve their SERP rankings but also enhance their online visibility and credibility.
This is where Rhino Rank stepped in. Recognizing the unique challenges faced by our client, we devised a strategic link building campaign tailored specifically to their needs. Our goal was to help them navigate the competitive landscape of the Insurance industry and carve out a strong, visible presence in the digital world through link building.
The Solution
Recognizing the unique challenges faced by our client, we proposed a solution that would not only improve their SERP rankings but also enhance their online visibility and credibility. We recommended our Curated Links service, a powerful tool that places high-quality, contextual backlinks on aged, relevant posts with established authority.
With a monthly budget of $2,500 dedicated to link building, we devised a comprehensive strategy that would maximize the impact of each dollar spent. 
We recommended the following:
Curated Links Package 4 ($1,900)
3x RD1000+ Curated Links ($600)
The Package 4 delivers a highly diverse range of links which allowed us to incorporate a strong anchor text distribution profile. By utilising the lower grade links for branded and generic anchor texts, we could use the RD500+ and RD1000+ links for exact match anchor text.
The Strategy
We devised a comprehensive strategy that leveraged our unique Curated Links service to its fullest potential.
Over a period of 12 months, we implemented this strategic link building campaign, carefully monitoring its impact and making adjustments as necessary. The results, as you will see, speak for themselves.
Unlike traditional link building methods, our Curated Links service involves placing backlinks within existing, high-authority content that is relevant to the client's industry. This approach has several key advantages:
Immediate Impact: Because the content already exists, is indexed, and has already amassed authority within Google's index, the links we place have an immediate impact on SEO.

Relevance: We scour the internet in search of highly relevant content that matches with the client's domain topic, ensuring that the backlinks are contextually relevant and thereby maximizing their SEO impact.

Natural Appearance: By placing links within existing content, we ensure that they appear natural, which is crucial for avoiding penalties from search engines.
A key aspect of our strategy was the careful selection of anchor texts. Anchor text, the clickable text in a hyperlink, plays a crucial role in SEO. It provides context to search engines about the content of the linked page, influencing how that page is indexed and ranked. Creating a varied anchor text distribution profile is key to any link building campaign – and it's even more important for YMYL sites (Your Money, Your Life).
We carefully selected a mix of branded, generic, and keyword-rich anchor texts to ensure a natural and diverse link profile. This strategy was designed to maximize the SEO impact of each link, driving more organic traffic to our client's website.
What sets Rhino Rank apart from other link building companies is our commitment to genuine, manual outreach. We work directly with real webmasters to secure placements for our client's links, ensuring that each link is placed on a real website, owned by real people. This approach not only ensures the quality and relevance of each link but also makes our links appear natural and could be considered "White Hat".
Moreover, our in-house team of experts creates the content to surround each link, ensuring that the links are of the best written quality available. This human touch is a key part of our strategy and is one of the reasons why we're trusted by over 1,500+ SEO's.
The Results
The strategic link building campaign we implemented for our client yielded impressive results. Over a period of 12 months, the client experienced a remarkable 80% increase in organic traffic. This surge in traffic was a direct result of the improved SERP rankings, which were achieved through our strategic link building efforts.

But the benefits of our campaign extended beyond just increased traffic. The surge in organic traffic led to a significant increase in leads, many of which converted into sales. As a result, our client saw a substantial boost in revenue. 
Moreover, the increase in traffic and revenue had a positive impact on the client's profit margins. With more organic traffic, the client was able to reduce their reliance on paid advertising, thereby lowering their customer acquisition costs. This, combined with the increase in revenue, led to a significant boost in profits.
An Ongoing Success Story
Given the success of the initial 12-month campaign, the client has decided to make link building a permanent strategy in their marketing campaign. They continue to invest in our Curated Links service, and we continue to work closely with them to refine and optimize their link building strategy.
We are constantly monitoring the impact of our efforts and making adjustments as necessary to ensure that our client continues to enjoy high SERP rankings and increased organic traffic. We are also exploring other link building strategies that could further enhance their online visibility and drive even more traffic to their site.
In conclusion, this case study demonstrates the power of strategic link building in driving traffic, boosting revenue, and increasing profits. It also highlights the importance of making link building a permanent part of a company's marketing strategy. At Rhino Rank, we are proud to be a part of our client's ongoing success story.
kickstart your link building campaign
Set up your strategy call with our experts
We'll run through your site, your keywords and your traffic
We'll analyse your competitors and identify potential keyword gaps
We'll help you choose your anchor texts in-line with our advice
Book your call
Article Contents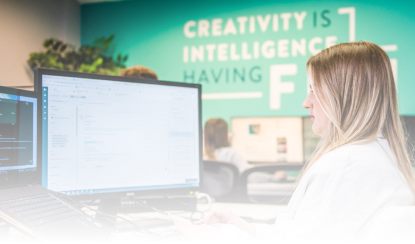 Join 1,500+ SEO's Who Use Our Link Building Service
Create an account